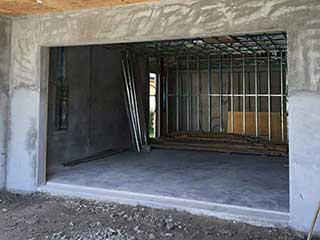 Homeowners who really want to get the most out of their garage door system need to make sure the mechanism's different parts stay functional for as long as they can. That means conducting routine checks and adjustments that will lead to smoother and quieter operation. Not only that; regular maintenance is a great way to save money, as it can allow you to avoid a wide range of preventable repairs.
How We Can Help
There are a lot of different aspects that combine into the maintenance service that our team provides. From testing the door's balance and adjusting the tension of the springs, to making sure all of the moving metal parts are properly lubricated. These tasks ensure that the door can open and close without issues, and that the wear and tear the different hardware parts like the rollers, tracks and torsion springs go through is reduced significantly.
Opener Safety Tests
Your door doesn't know when something gets in its way while it's closing. That's why the automatic opener is equipped with different safety features that help to ensure all sorts of accidents are prevented. As part of our garage door maintenance service, our team will check the alignment of the photo eye sensors, and the functionality of the auto-reverse mechanism, both of which help to protect you and your family from getting hurt by your door. If we find that these features aren't set correctly, we'll adjust them and make sure the door will reverse when it's supposed to.
Just Give Us a Call
Our experts at Garage Door Repair Denton are ready and waiting to come and make sure that your automatic system is in the best shape it can be. We'll check every hardware part, replace anything that's in subpar condition, and make sure the system can function without any issues that may hinder its performance. Call us today.
But wait, there's more! We also offer:

Roll Up Garage Door Services

Opener Sensor Replacement

Garage Door Roller Repair

New Garage Door Installation